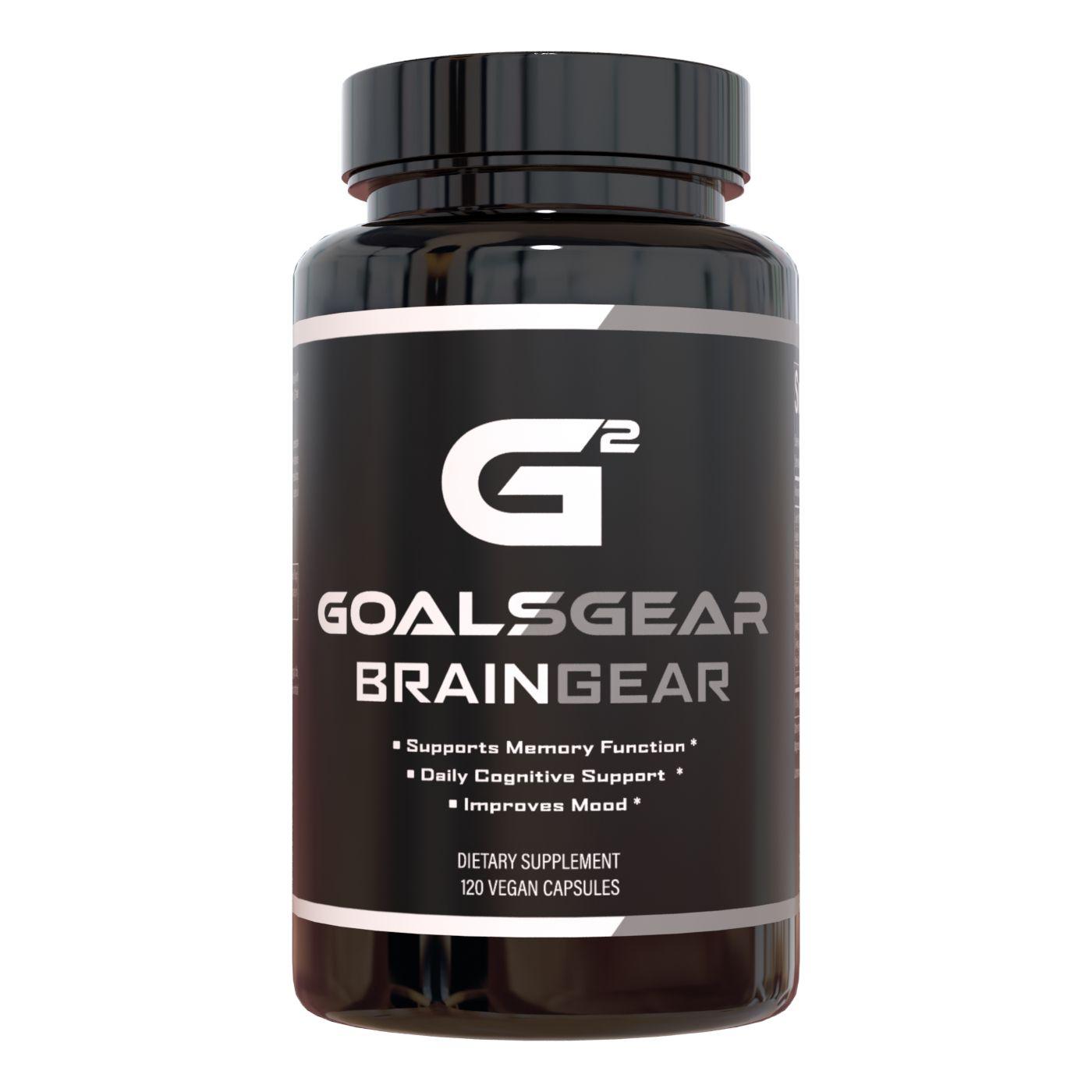 Features & details
Goals Gear Brain Gear Cognitive Support: Combat occasional brain fog and boost focus with the Goals Gear Brain Gear Booster Supplement!
These brain supplements for memory and focus are the ideal way for men and women to enhance their focus and cognitive speed.
Enhance Your Focus: Whether you're focusing on your career, academics, social life, or athletics, this memory supplement for the brain is a nootropic supplement that helps support memory, mental speed, mood and focus to promote lasting mental clarity.
Carefully Selected Ingredients: These brain vitamins are formulated with high-quality nutrients to help support focus. They include Lion's Mane, Alpha GPC, DMAE, Acetyl L Carnitine, Huperzine A and our Focus and Flow Blends to help you realize limitless potential.
Quality Formulas: Designed to help reduce memory fog, these brain supplements are stimulant-free, so you don't have to worry about afternoon crashes. Our memory capsules contain no caffeine, dairy, nuts, or gluten, and they are paleo and keto-friendly and made in the USA.
You probably don't spend much time thinking about your liver, but it does lots of heavy lifting for you! It filters out toxins from your blood at the amazing rate of a quart per minute. It sorts out the good from the bad, keeping anything useful and tossing out the junk. As the world becomes more and more toxic, a liver working at optimal capacity plays a bigger role in health and well-being than ever before. Swanson's Milk Thistle supplement is the ultimate in liver health. Silymarin, a powerful antioxidant flavonoid, contains specific protective benefits for liver tissues, making milk thistle a premier liver tonic. Our convenient capsules deliver 500 mg of milk thistle nutrition that won't put a dent in your pocketbook.